Living Writers
The Muhlenberg College English department hosts the semester-long course Living Writers this Fall 2018. The course brings both burgeoning and established authors to campus. In addition to interacting with students, each author holds a public reading and book signing, both of which are open to the public.
Students enrolled in the course read recent works from the selected authors and then interact with the writers directly as they visit campus for a day. Writers attend classes, have lunch with students and then give a public reading of their work in the evening.
The 2018 Living Writers series is presented by the Muhlenberg College English department and creative writing program, the provost's office and the lectures & forums committee.
Fall 2018 Schedule: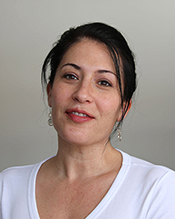 Ada Limón
September 5
7 p.m., Miller Forum, Moyer Hall
Ada Limón is the author of five books of poetry, including Bright Dead Things, which was named for the 2015 National Book Award in Poetry. She serves on the faculty of Queens University of Charlotte Low Residency M.F.A program. Her new collection, The Carrying, was released in August 2018.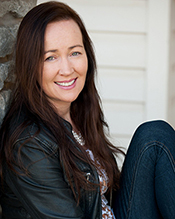 Marina Carr
September 20
7 p.m., Miller Forum, Moyer Hall
Marina Carr is well-known for her play, By the Bog of Cats which premiered in 1998, and her other published works. She currently lectures in the English department at Dublin City University. Carr is considered one of Ireland's most prominent playwrights and is a member of Aosdana (Irish Arts Council which honors artists whose work has made an outstanding contribution to the creative arts: Limited to 250 living artists).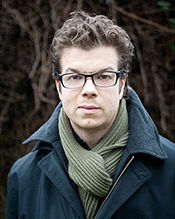 Ben Lerner
October 10
7 p.m., Miller Forum, Moyer Hall
Ben Lerner is a novelist, poet, and critic. He has been a Fulbright Scholar and finalist for the National Book Award, a Howard Foundation Fellow, a Guggenheim Fellow, and he is currently a MacArthur "Genius" Fellow. Since 2010, he has been affiliated with Brooklyn College of the City College of New York where he is currently a professor in the department of English.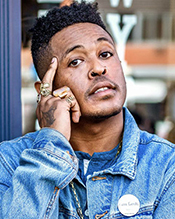 Danez Smith
October 24
7 p.m., Miller Forum, Moyer Hall
Danez Smith is a Black, queer, poz writer and performer from St. Paul, MN. Danez is the author of Don't Call Us Dead (Graywolf Press, 2017), a finalist for the National Book Award.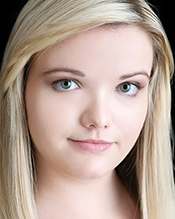 Téa Obreht
November 7
7 p.m., Miller Forum, Moyer Hall
Téa Obreht was born in Belgrade, in the former Yugoslavia, in 1985 and has lived in the U.S. since age 12. Her debut novel, The Tiger's Wife, won the 2011 Orange Prize for Fiction.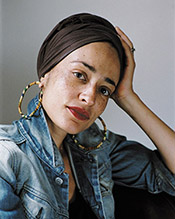 Zadie Smith
November 28
7 p.m., Empie Theater, Baker Center for the Arts
Novelist Zadie Smith became a sensation in the literary world with the publication of her first novel, White Teeth, which won Whitbread First Novel Award (2000), and was a finalist for the Man Booker PRize and won the 2006 Orange Prize for fiction. Smith has also edited and contributed to the short-story collection The Book of Other People (2007) and published the essay collections the essay collections Changing My Mind (2009) and Feel Free (2018). Smith is a professor of creative writing at New York University.
Each author's books will be available for cash and credit card purchase following their reading.
---
The 2015 Living Writers series included poet Patricia Smith; memoirist and poet Stephen Kuusisto; novelist Maggie Shipstead; poet Aracelis Girmay; author of fiction and graphic novelist Neil Gaiman; and author of short fiction Phil Klay.
The 2013 Living Writers series includes lectures by novelist Cristina García; novelist, journalist and playwright Colm Toibin; poet and environmentalist Patrick Lawler; poet Kay Ryan; poet Terrance Hayes; and graphic novelist Chris Ware. To listen to interviews with the writers, please visit our Soundcloud page.
Other Living Writers have included:
Dannie Abse
Russell Banks
Andrea Barrett
Charles Baxter
David Bradley
Rosellen Brown
Frederick Busch
Robert Olen Butler
Peter Carey
Alan Cheuse
Lucille Clifton
Jim Crace

Nicholas Delbanco
Carolyn Forche
Alice Fulton
Suzanne Gardinier
William H. Gass
Barry Hannah
Matthea Harvey
Ha Jin
Yusef Komunyakaa
Chang-Rae Lee
Li-Young Lee
Kenny Marotta

John McGahern
Paul Muldoon
Alicia Ostriker
Alan Michael Parker
Michael Pollan
Scott Russell Sanders
Art Spiegelman
Gerald Stern
Dovie Thomason
Monique Truong
Sarah Vowell
Jay Wright