Featured News
New York Times bestselling author Neil Gaiman to speak at Muhlenberg College Nov. 16 as part of Living Writers series
The award-winning author of short fiction, novels, comic books, graphic novels, audio theatre and films, will give a public reading of his work on Nov. 16 at 7 p.m. as part of the 2015 Living Writers series.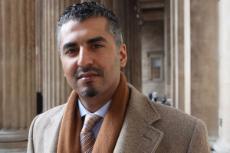 Counter-extremism activist and writer to be interviewed Nov. 11 at Muhlenberg College
Richard Kerbaj, security correspondent for The Sunday Times of London, will interview Maajid Nawaz, a British counter-extremism activist and writer.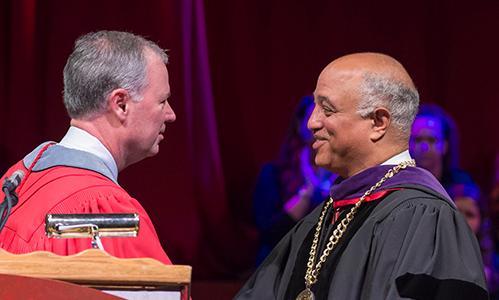 John I. Williams, Jr. was officially welcomed as Muhlenberg College's 12th president at a presidential installation ceremony on Sunday, Oct. 25.
On October 25, Muhlenberg College Board of Trustees Chair Richard Crist, Jr. '77 presided over John I. Williams, Jr. installation ceremony.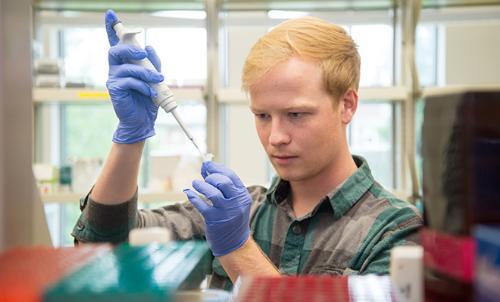 Neuroscience to become 19th academic department of Muhlenberg College.
The nationally recognized major will mark the transition to a department at the beginning of the 2016-2017 academic year.
Featured Events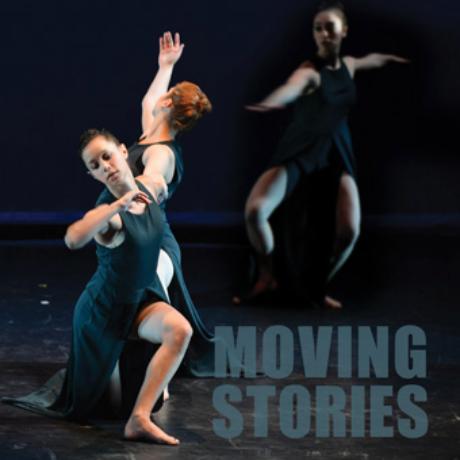 'Moving Stories' dance concert showcases innovative work by student choreographers in a nationally acclaimed program
Dance performance Nov. 12-14 displays talent of 10 young choreographers, over 60 dancers
Featured Video
In the News
View All Mentions
Women's basketball team wins Scotty Wood tournament. Brandi Vallely named MVP, Christina Santone earns all-tourney honors.
11/22/2015 7:00:00 AM by Muhlenberg Web Sports
See the Post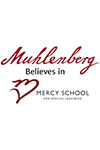 Tweets by @Muhlenberg
Arts & Culture
Oct. 7 – Nov. 7
Martin Art Gallery