Center for Ethics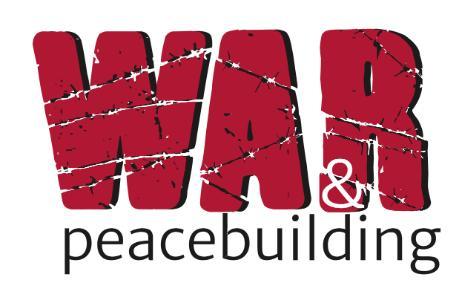 In academic year 2016-2017, the Center for Ethics will present programming on the theme of "War & Peacebuilding."
War & Peacebuilding
Explorations of the ethics of war and conflict, and of the requirements for peacebuilding have been central to intellectual debates, public policy, and popular culture. Moreover, in both new and more traditional ways, we live in a country that has been engaged in near constant warfare for at least the last fifteen years. Yet, the all-volunteer military and the new reliance on special forces and drones has meant that fewer and fewer Americans have actually served in these wars. This series invites the Muhlenberg community to explore a range of questions and important ethical concerns related to war and peacebuilding. Speakers, events, and films will focus on questions including: What explains public support for American militarism? How should we understand our military engagement in the Middle East? On what basis are wars and actions therein justified? What effect does warfare or the training for warfare have on the environment, and on the construction of gendered identity? How are questions of war and peace being politicized in the current presidential election cycle? How have cinema, television, video games, and theatre represented war, and how are these representations related to increased conflict, or projects of peacebuilding? How does the centennial of the First World War have implications for our understanding of contemporary war and peacebuilding?
Stay up to date with Center For Ethics events through our Facebook page.
Chris Sistare, Director
Professor, Philosophy
Co-Director, Philosophy & Political Thought
chrissistare@muhlenberg.edu
484-664-3372
Brian Mello, Program Director
Associate Professor, Political Science
brianmello@muhlenberg.edu
484-664-

3469

Roland Kushner, Program Director
Associate Professor, Business
rolandkushner@muhlenberg.edu
484-664-3797
Jack Gambino, Program Director
Professor, Political Science
jackgambino@muhlenberg.edu
484-664-3451